Raag Sang Raagini
Saturday 7 October, 6pm to 8pm
KCC Amphitheatre
Experience the enchanting world of Hindustani Classical Music and Semi-Classical melodies at 'Raag sang Raagini', to be held on Saturday 7 October at the KCC Amphitheatre. This extraordinary musical journey will transport you to the heart of Indian classical traditions, featuring mesmerizing performances by renowned artists, Pt. Deepak Mishra and Pt. Prakash Mishra.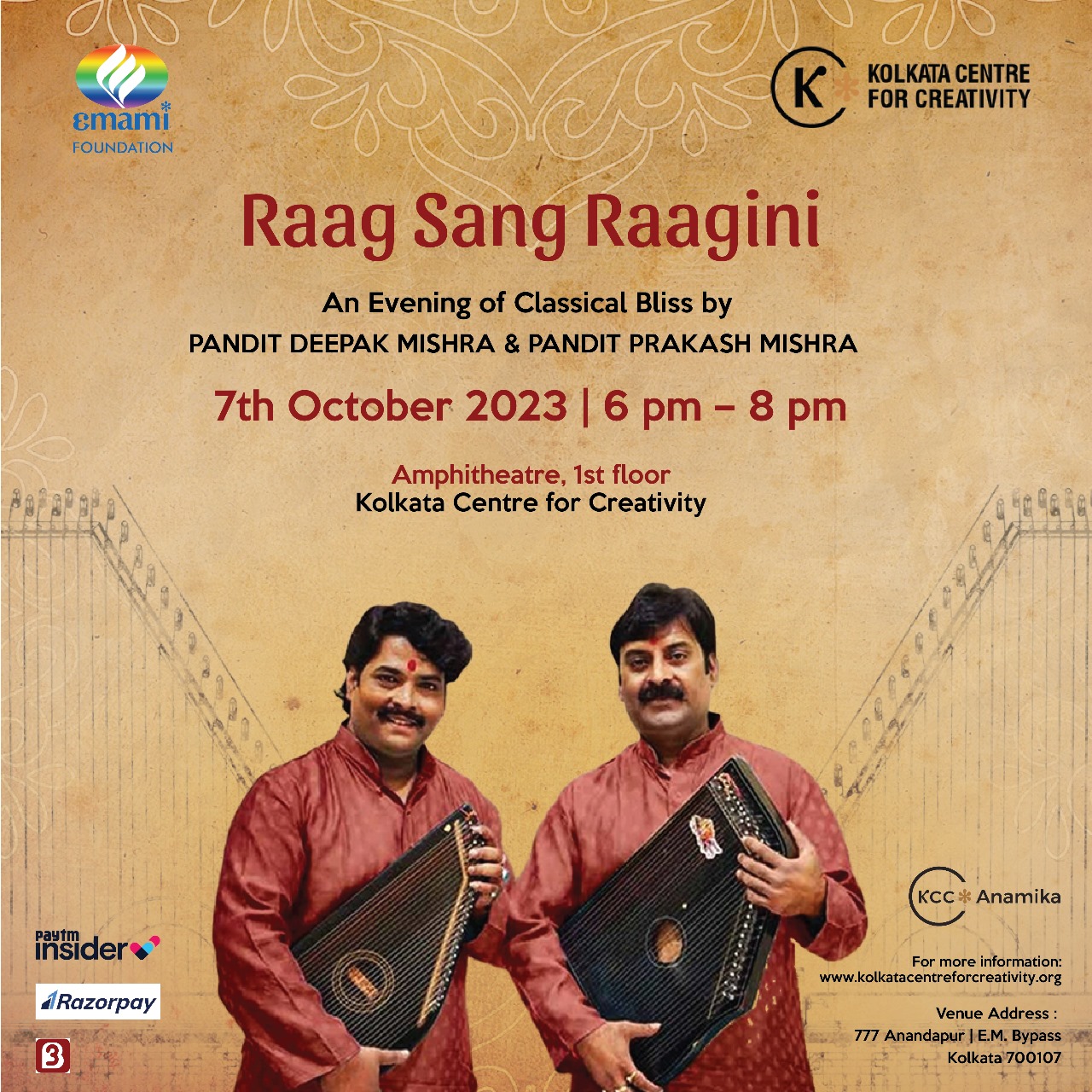 These virtuoso musicians specialize in the art of khayal gayaki, a legacy passed down through generations, originating over 500 years ago in their family. Their rich musical heritage traces back to their grandfather, Pt. Damodar Mishra, and their father, Sangeet Shiromani Pt. Mohan Lal Mishra. Today, they proudly represent the Benaras Gharana, upholding its esteemed traditions.
Besides gracing various musical festivals across India, Swar Sadhak Bandhu has shared their talent and insights through workshops in Europe and the USA.
Pt. Deepak Mishra and Pt. Prakash Mishra
The torchbearers of the Benaras Gharana through the guru-shishya parampara, these esteemed artists carry forward a musical legacy that spans generations. Their expertise in khayal gayaki and dedication to preserving the cultural heritage of Indian classical music make them luminaries of the art form. They've performed across the USA and Europe and have performed at popular music festivals in India including ArtIchol Malhar Festival, Neotia Arts Trust, Music Academy Festival, Miya Ki Malhar, and several others.