Prime Time Performance: Mehfil-e-Qawwali
A soulful Qawwali performance comprising live renditions of age-old compositions by Danish Husain Badayuni, the grandson of the legendary musician Ustad Nissar Husain Khan Sahib, paid homage to the rich legacy and tradition of this venerable art form and attempted to trace the histories and stories associated with it.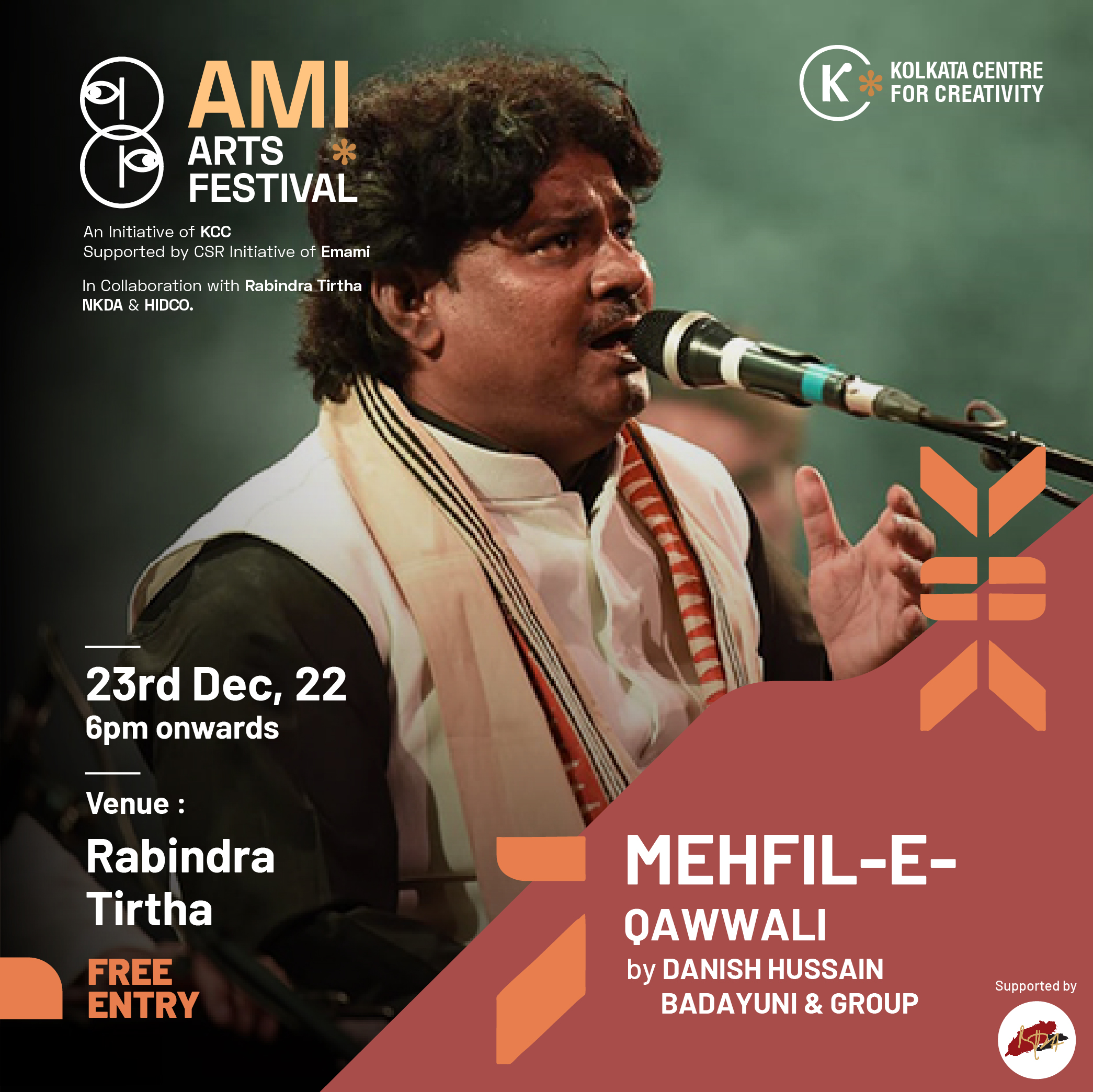 Venue: Open-air Stage, Rabindra Tirtha
Date: 23rd December
Time: 18:00 Hrs (IST) onwards
About the Performer
Danish Husain Badayuni, a Qawwal from Badayun, Uttar Pradesh, is the torchbearer of one of the most illustrious schools of Qawwali. He is a disciple of the great Ustad Nissar Hussain Khan of the Rampur Sahaswan Gharana and regularly sang as part of the Qawwali team of Wajahat Hussain Badayuni, the descendent of the legendary Ustad Jafar Hussain Khan Badayuni, who was renowned for his Sufi music. Danish Husain has performed at many prestigious platforms all over India like the Serendipity Festival, the Jahan-e-Khusrau Festival and the Urdu Festival to name a few. He continues to reside in Badayun keeping alive the tradition of Qawwali that is rooted in its ancient heritage.