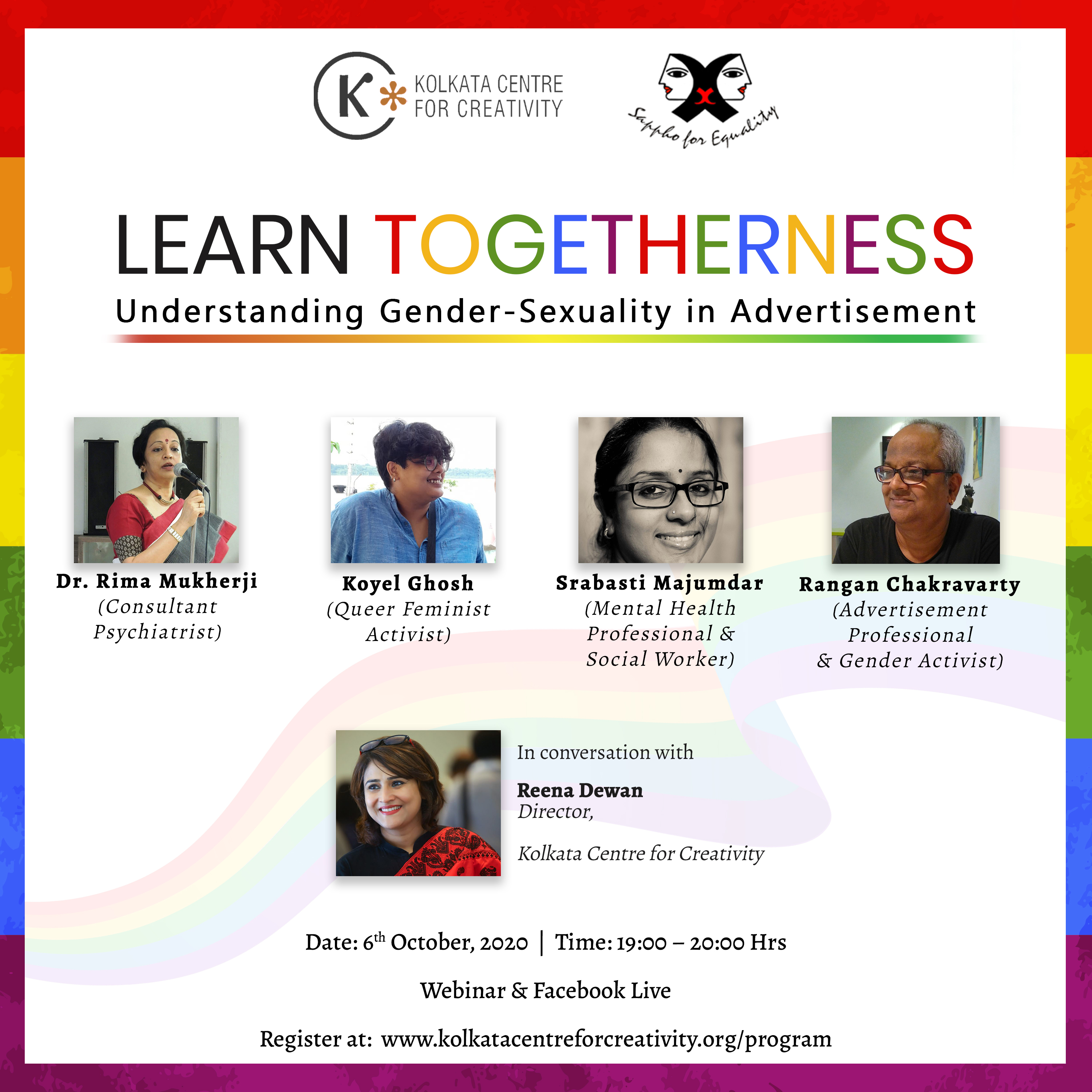 While there is a continuous dialogue happening on inclusivity and sensitization, the advertisement department needs to come up with that idea in their creative process. This webiner will discuss about the understanding of gender and sexuality while making any creative or advertisement, how much gender sensetive is it? What is the response from the audience and how do people from advertisement department play role in senstizing audience's gaze?
Date: 6 October 2020
Register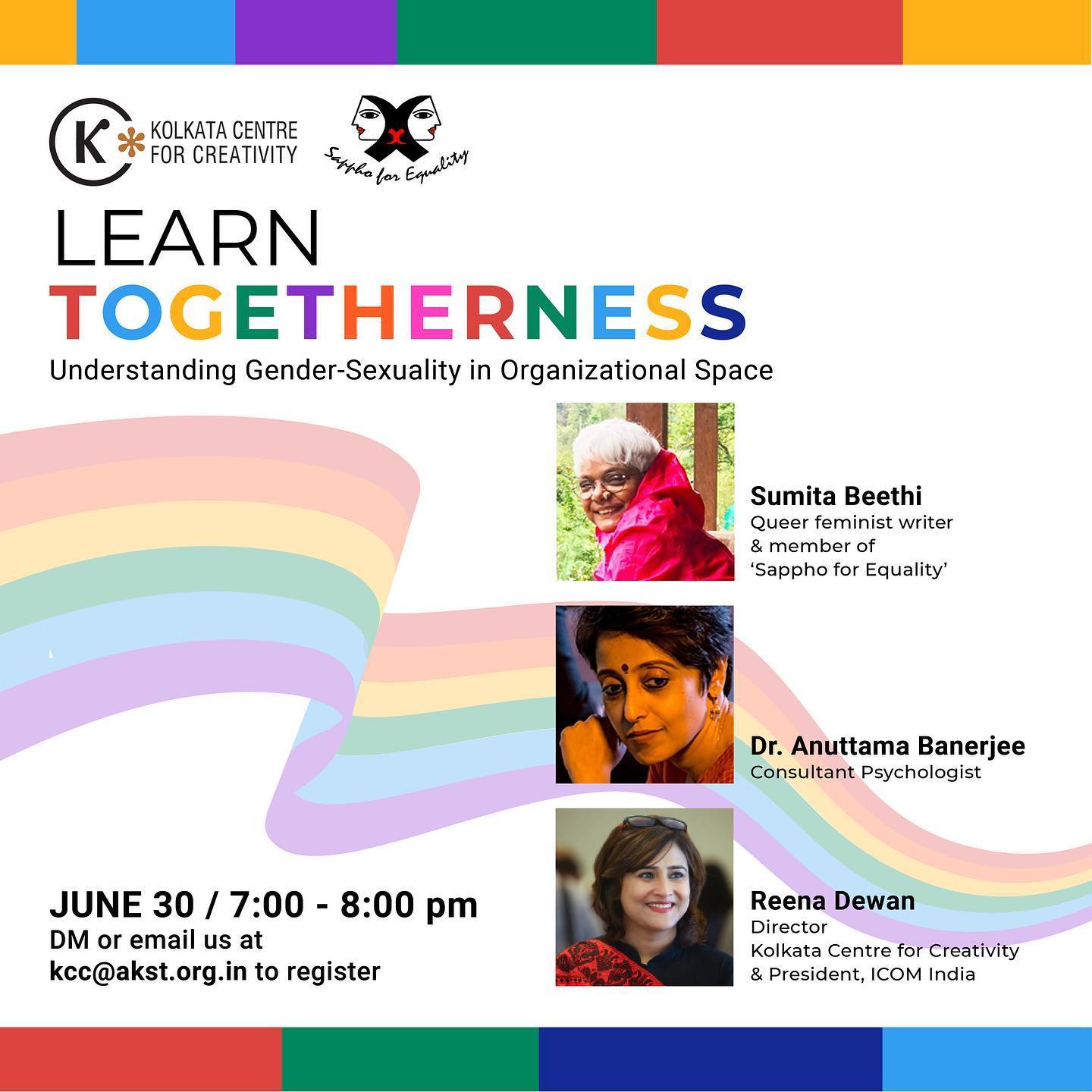 'Learn Togetherness - Understanding Gender - Sexuality in Organizational Space,' an endeavour by Kolkata Centre for Creativity in association with Sappho For Equality, will discuss the relevance of gender diversity and sexuality in an organizational space. Facilitated by Sumita Beethi & Dr. Anuttama Banerjee in conversation with Reena Dewan (@arts_reenadewan_kcc), the session will be a learning of togetherness, inclusion & acceptance sans prejudice.
Date: June 30
Watch Now