To extend the support to the practice based Art  researchers of new generation and promote research and development in art practice, Kolkata Centre for Creativity have started KCC Art Fellowship since 2020. 
To our delight the first fellows of KAF 2020-2021 Mr. Asif Imran, Mr. Dhannjay Kumar (visual art), Ms Pavithra Chari (music) and Ms. Sumedha Bhattacharyya (dance) shall be sharing the outcomes of their one year research supported by KAF 2020-2021 through a 2 day long exhibition and performance presentation at KCC space on 16 – 17 April 2021 for invited and interested audiences. 
Their journey, process, outcome and creations through application of such in the exhibition and performance presentation sharing.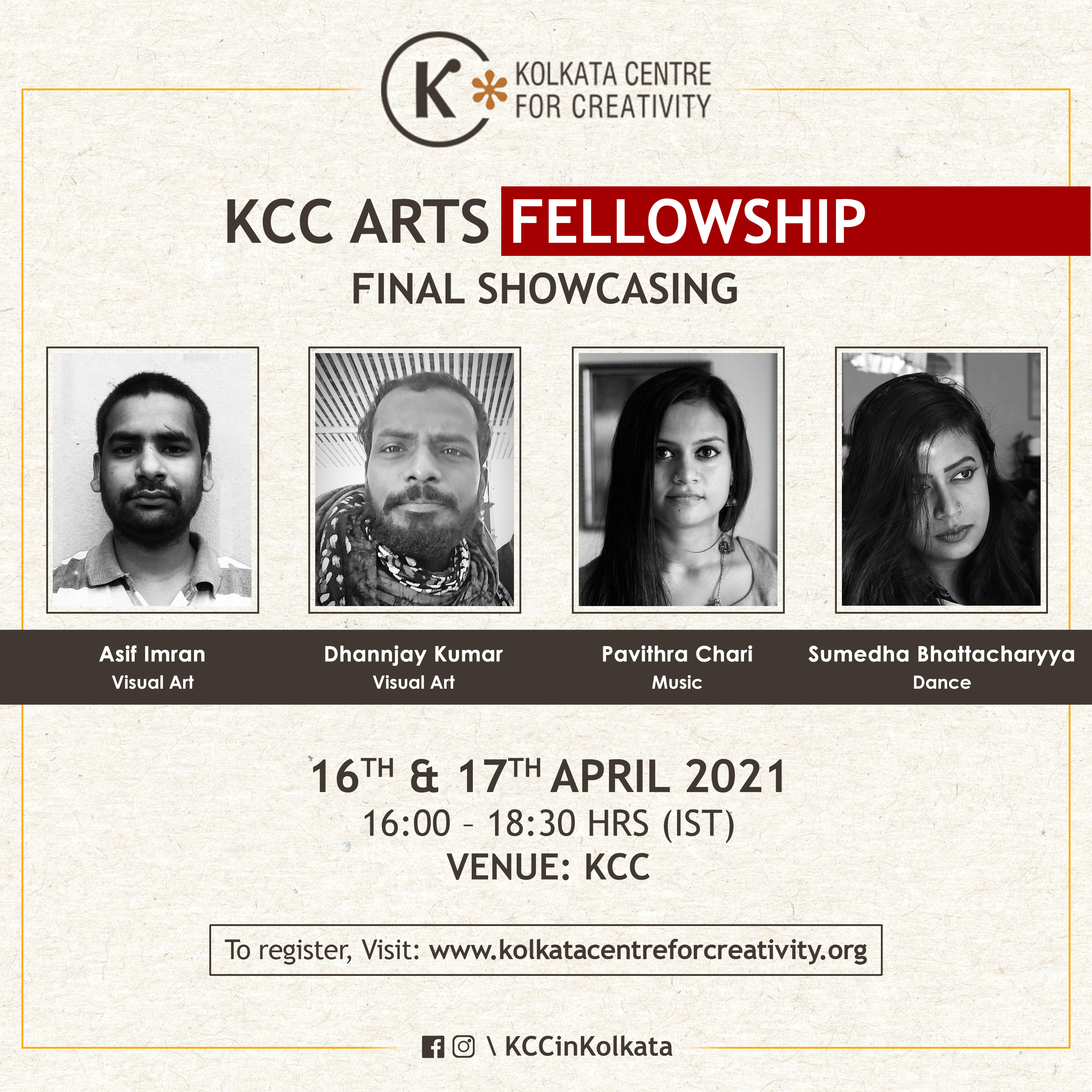 Date
- 16th & 17th April, 2021 
Time - 16.00 – 18.30 hrs IST

Name of the Artists - Mr. Asif Imran (Visual Art), Mr. Dhannjay Kumar (visual art), Ms Pavithra Chari (music) and Ms. Sumedha Bhattacharyya (dance)

To know more, call: +919674140905 (between 10 am – 7 pm) or email: kcc@akst.org.in⁠