Volume II of The Satyajit Ray Centenary Show

On the occasion of Satyajit Ray's centenary, Iti, Satyajit Da, Volume II of The Satyajit Ray Centenary Show, organised by KCC in collaboration with the Musui Art Foundation, will pay tribute to Ray: the filmmaker, the artist, the writer of stories–and the writer of letters.
 
When young Nilanjana (Chakraborty) Sen met Ray in the early 1970s, they began a correspondence that delineated a deeply affectionate friendship that lasted till he was no more. In these letters, Ray relays his news, discusses his filmmaking problems, gossips about mutual acquaintances and other films, describes his shooting schedules and travel plans, comments on the weather… and frequently complains about loadshedding!
 
The letters–being displayed for the first time–are accompanied by English translations and supporting text: a statement by Nilanjana Sen on the correspondence; interesting excerpts; explanatory notes; as well as write-ups on Ray as a letter writer and the use of letters in his films.


The exhibition further showcases:

100 lesser-seen photographs of Satyajit Ray.

Posters, booklets and lobby cards of Ray films.

A set of Sandesh covers.

The Kheror Khata for Hirak Rajar Deshe

Text to support these displays.

A book of the letters, Iti Satyajit Da, to be released on the occasion.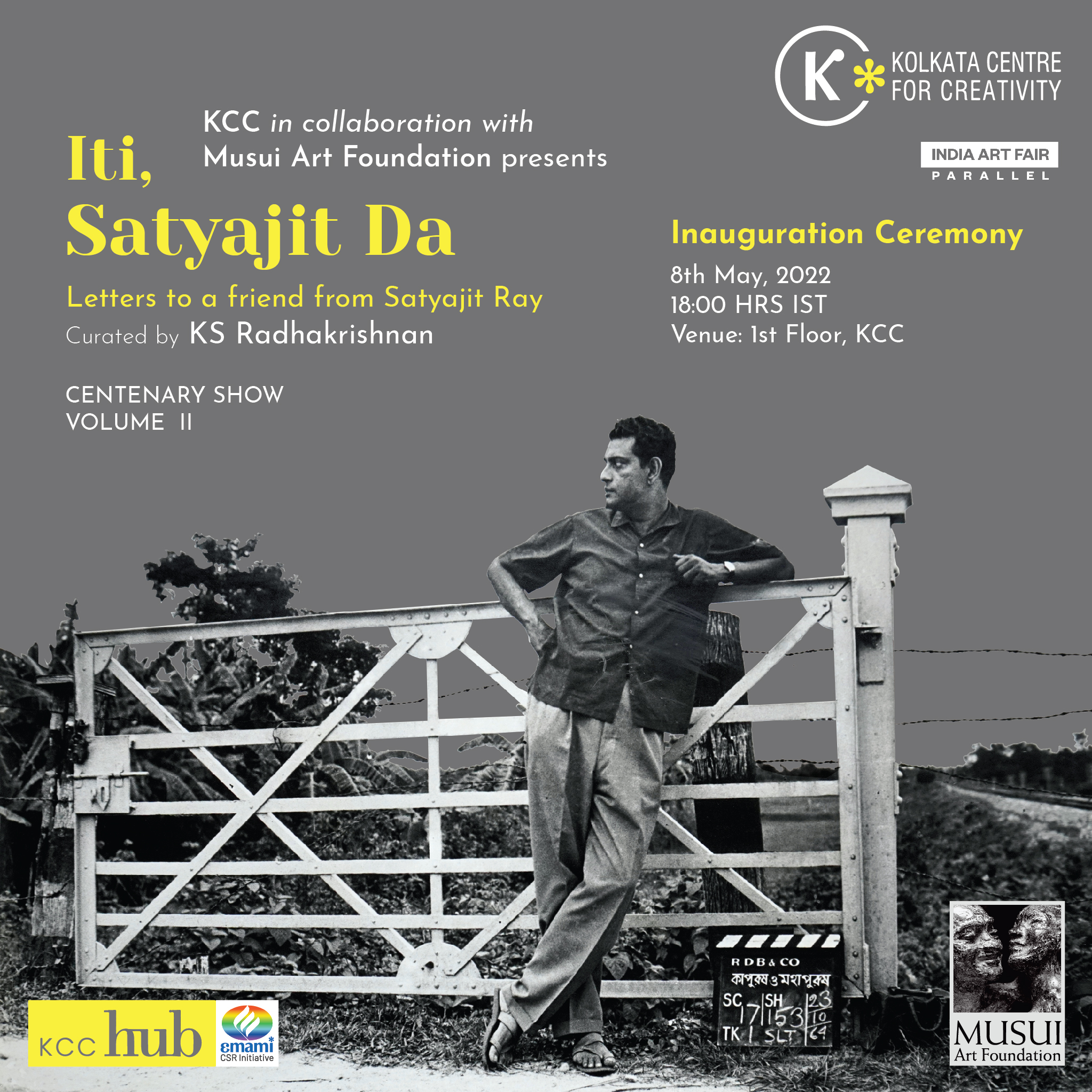 Volume II of The Satyajit Ray Centenary Show