I am-Emerging Artist's Performance
KCC organizes Emerging Artist performance with Ankita Duttagupta, contemporary and Indian classical dancer, performer, teacher. Her performance is "I AM".
I Me
I am Me
I am Myself
Myself and Me
Me and Myself
I am- I am not this , I am not that 
It's just I am - But is it sufficient ? Is it enough if it's just ME ? 
Afraid it is not 
There is always a validation we look for , an identity that would describe me as a person , a briefing that would explain me and my quality as a person  . Could we not just live and let it be that way ? Did you do anything just for yourself lately ?
We do this we do that but we always think about the end result about the benefit about the recognition . There's always a competitive feeling in whatever we do and somehow in that process we forget to live to breathe . Why can't we just do things without thinking about how and when it's going to give me a validation or an identity ? Why there's always a need to excel in whatever we do ? Also why it makes one a failure if there's no growth ? 
An evening of past and present explorations in movement presented as a journey !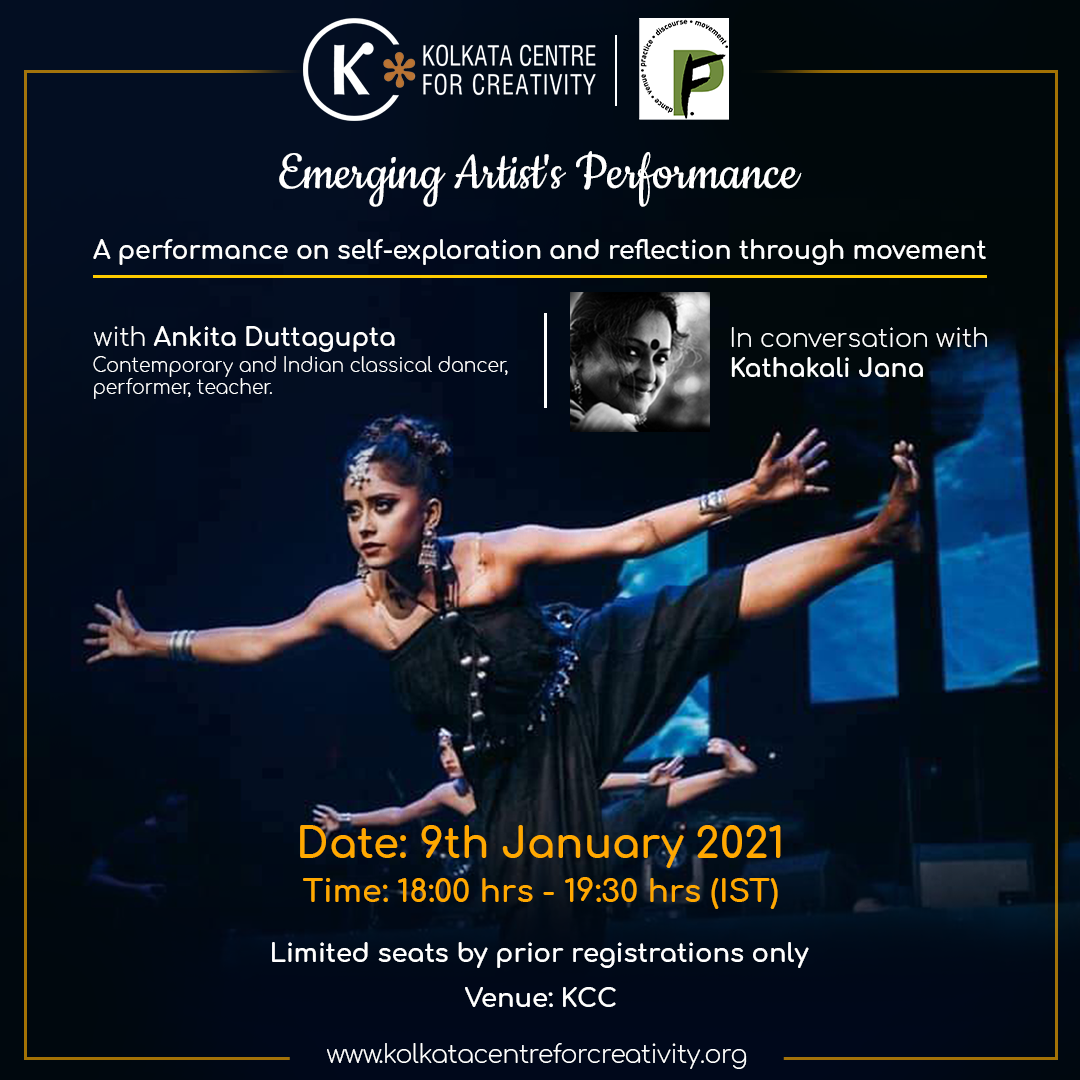 Venue: In KCC  
Prior Registration needed        
To Register DM at +919674140905   
Date: January 9 

TIme: 18:00 - 19:30 hrs  (IST) 

This performance will be followed by a discussion.