Healthy Home Cooked Meals for isolated Covid-19 Patients
We, at KCC, have launched 'Safe & Free food drive' committed towards isolated Covid-19 patients in Kolkata. We are safely delivering healthy meals.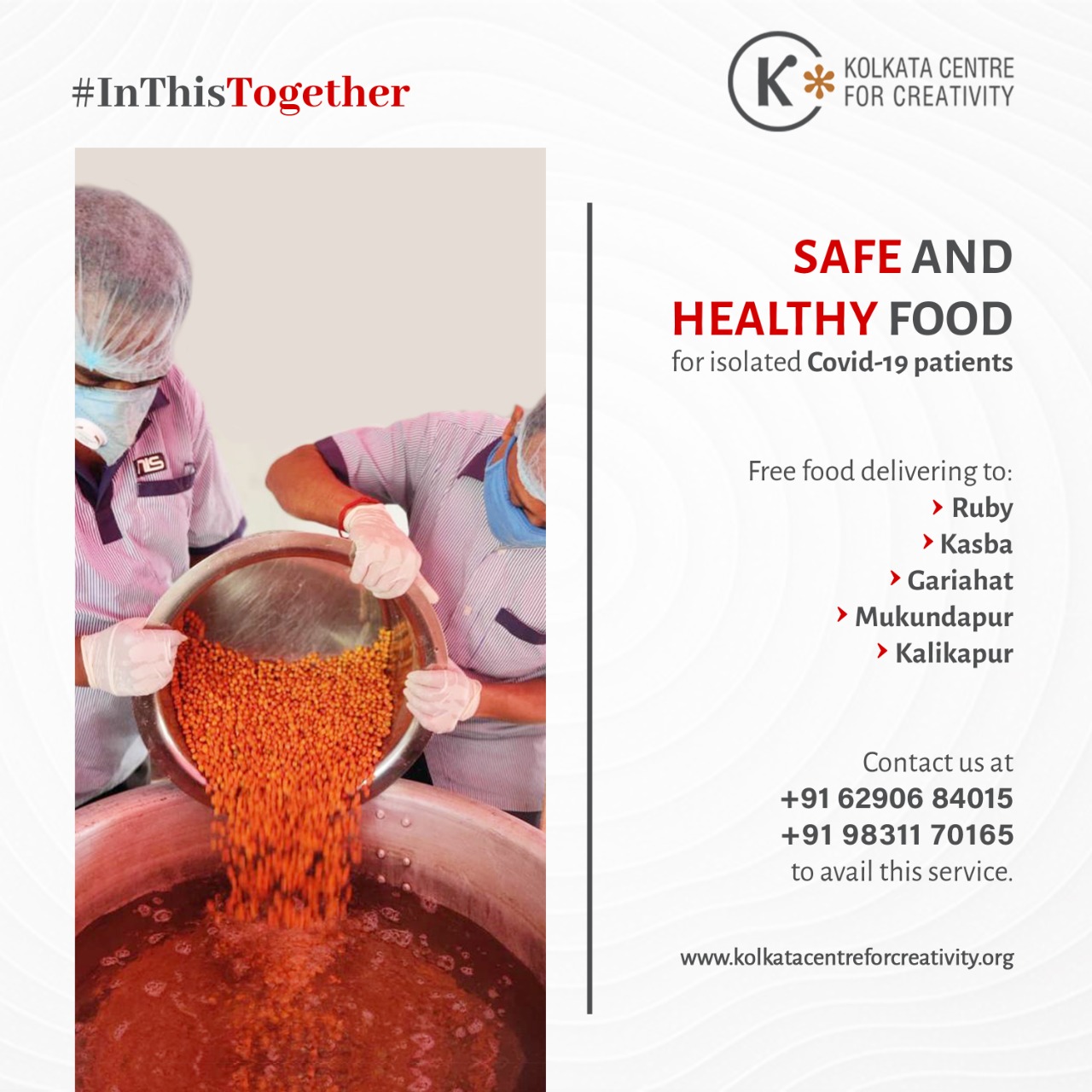 If you're suffering from Covid-19 or are confined within your home, please call us at +91 62906 84015 / +91 98311 70165 to place your order.
Delivering free meals to the following locations in Kolkata -
*Ruby
*Kasba
*Gariahat
*Mukundapur
*Kalikapur