Following the Strokes Exhibition
Whether it was the medieval Black Death, which claimed the lives of 200 million Europeans between 1347-1351, or the much recent Spanish flu of 1918, which by some estimations claimed 100 million lives, artists have always found a way to document their contemporary experience. Take for example the 14th-century mural depicting Tournai Citizens Burying the Dead During the Black Death or the multiple Triumph of Death murals, where death is shown as a great equalizer in an otherwise hierarchical society.
In a sense, the pestilence or the pandemic has proven to be a puzzle for every age that considered itself 'modern and developed' until of course it was presented with a deadly disease that eradicated a significant section of the population in a jiffy. If we read literary works, such as Boccaccio's The Decameron, Albert Camus' The Plague or Daniel Defoe's A Journal of the Plague Year, or look at Edvard Munch's 1919 self-portrait as an ailing man that remains a chilling testament to his brush with death, it is uncanny how they all seem to reflect and respond to concerns and anxieties that are truly relatable, even in the 21st century. The human condition, despite scientific advancements, remains marked by human vulnerability, perhaps more starkly than ever before.
We at KCC had encouraged contemporary artists and enthusiasts to look at and respond to masters who have captured in their paintings, photographs and literary pieces the essence of living through a past endemic. The idea was to challenge the present-day practitioners to not only creatively engage with one's own experience of the pandemic, but also to inspire them to revisit masters who have taken this path before. However, we have also accommodated some fascinating artworks that have only focused on the present-day experience of the pandemic.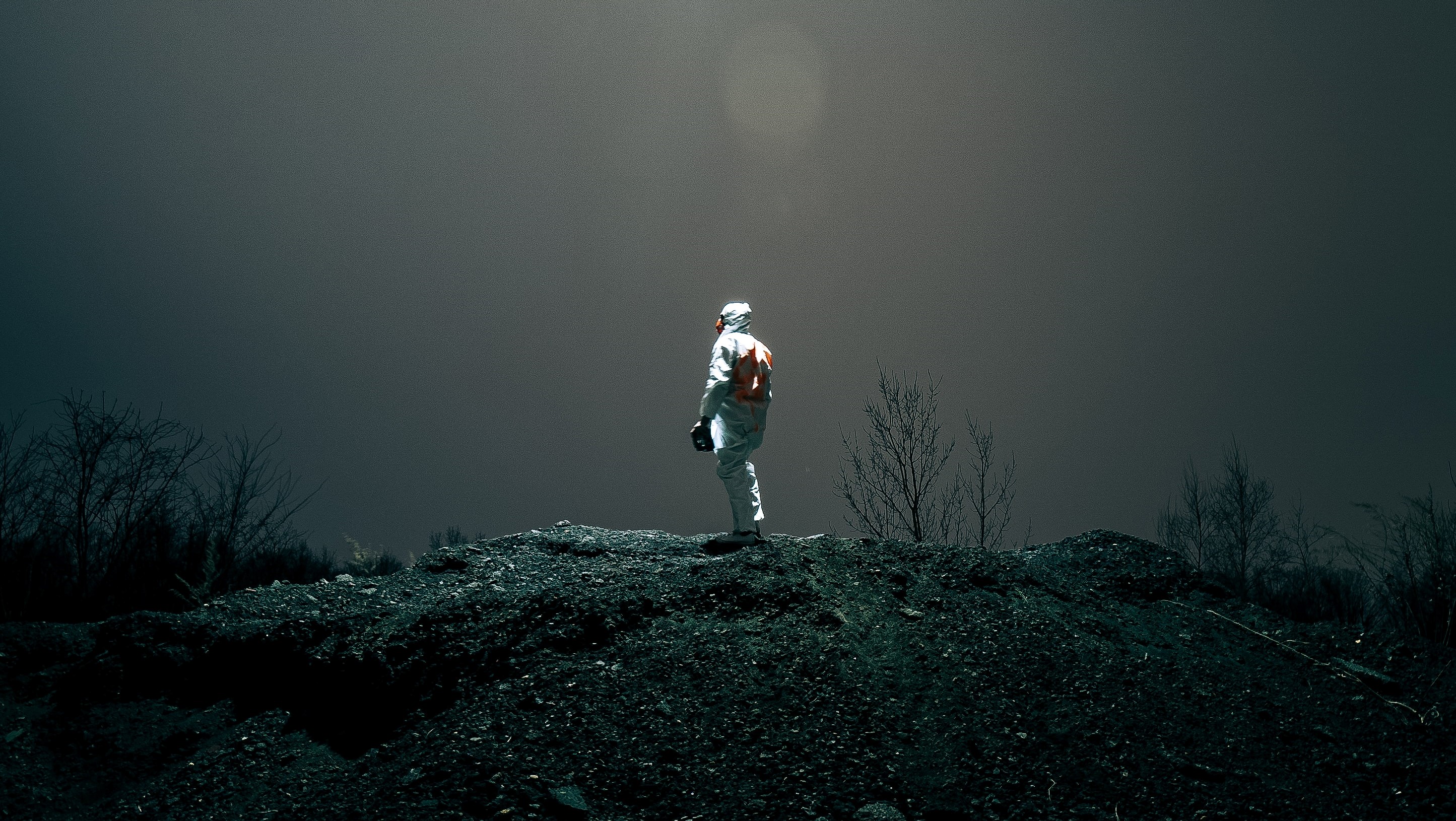 The 25 selected artists comprise of young individuals who are pursuing their bachelor's degree in fine art, trained artists, as well as elderly individuals who are passionate about paint and paper. It is also interesting that we are able to present young artists, such as Shivangi Kalra, who do not hesitate to put down the brush and explore the theme through other creative forms—a poem, in this case. Each participating artist in their chosen medium and style have tackled the idea and experience of pestilence, often engaging in meaningful dialogues with masters like da Vinci, Dali or Tagore. While some artists have painted the prolonged pause and its various psychological implications in our daily lives, others have searched for a silver lining, or simply interpreted older works in different mediums as a means of processing the unforgiving reality of the present pandemic. A case in point is Avijit Mukherjee's woodcut print, My Family, where following the recent demise of his mother—the only connection he had to his past, the artist finds solace in Egon Schiele's 1918 poignant portrait of his young family at the verge of succumbing to the Spanish flu. Avijit declares, "While Schiele looked to the future to what may have been, I looked back at the past to what was". 
We hope you would enjoy the show just as much as we have enjoyed putting it together.