Empowering Future (KCC-WAH HIP-HOP)
Greetings from Kolkata Centre for Creativity.
We are delighted to invite you to join us at the celebration of International Day of Disabled Persons on 3rd December, 2021, from 13:00 Hrs (IST) to 14:00 Hrs (IST) at KCC, in collaboration with Monovikas Kendra and Wild at Heart.
On this occassion we shall present the hip hop music video created in this phase of project "Empowering Future" (EF).
Several differently abled children with developmental challenges, from Kolkata and Melbourne, who were a part of 'The Tale of Two Cities' of project EF, the six month long collaborative hip-hop workshop, have made unparalleled contributions by composing and singing the song which will be released at the event to celebrate their efforts.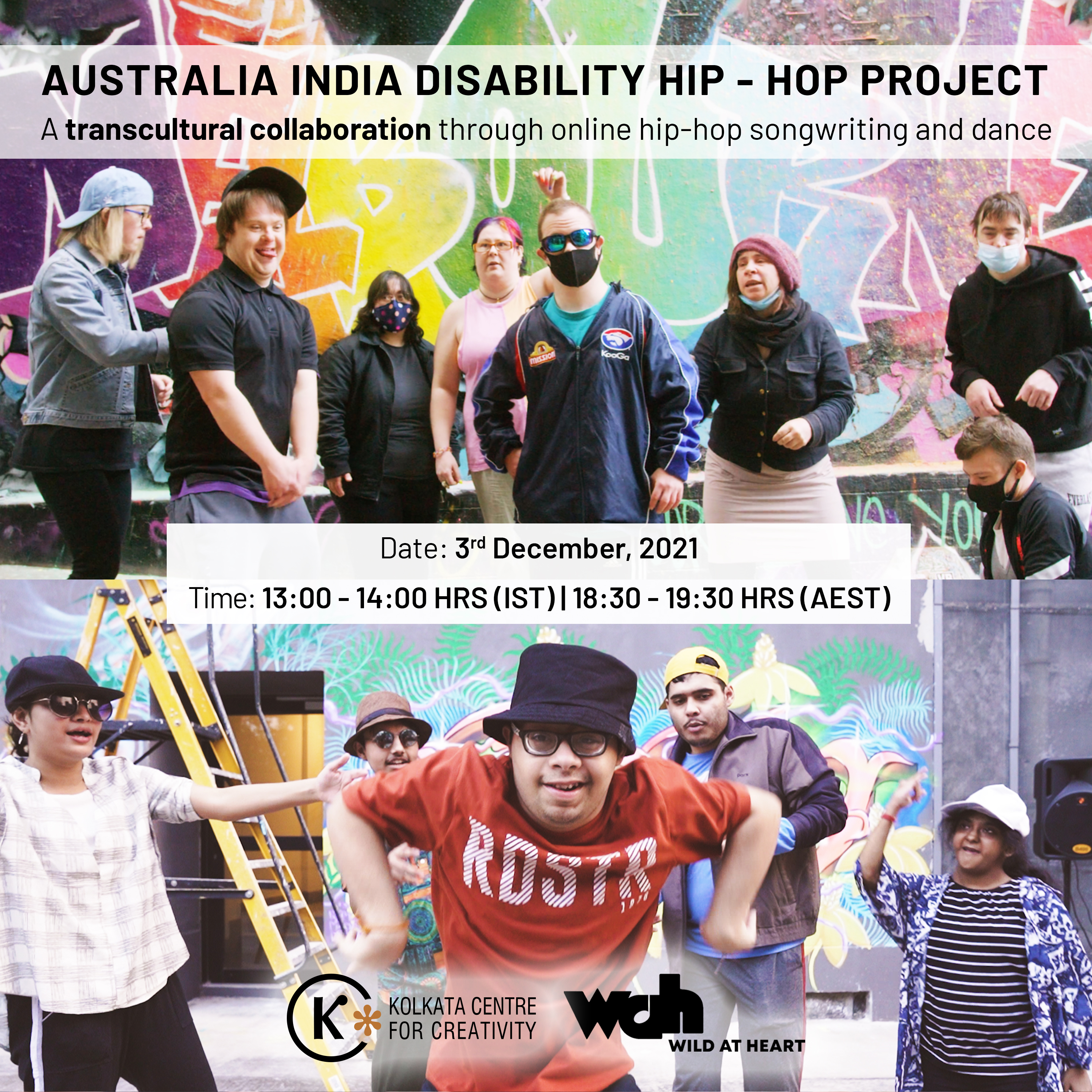 Your presence at the event will be deeply regarded. We sincerely hope that you will grace the occasion.
We look forward to hearing from you.
Register Here