Body Matters with Attakalari Centre for Movement Arts
Attakkalari's approach to contemporary dance is driven by the motto of "traditional physical wisdom; innovation & technology". With years of experience, practice and research, Attakalari have developed a unique language of contemporary dance that draws from the wealth of knowledge present in Indian physical traditional forms, blending them with the latest techniques and approaches from the global dance scene.
Thisonline intensive is designed to give participants a brief yet holistic insight into the Attakkalari method by sharing an introduction to our foundational somatic forms, knowledge sources and how they form a part of our contemporary dance technique. The intensive may greatly benefit aspiring dancers, but can easily be approached by anybody looking to immerse themselves into dance for a few days too, even
without any prior experience! Every session will be fun and challenging, and the classes will be designed keeping in mind that the participants may be joining us from restricted spaces at home.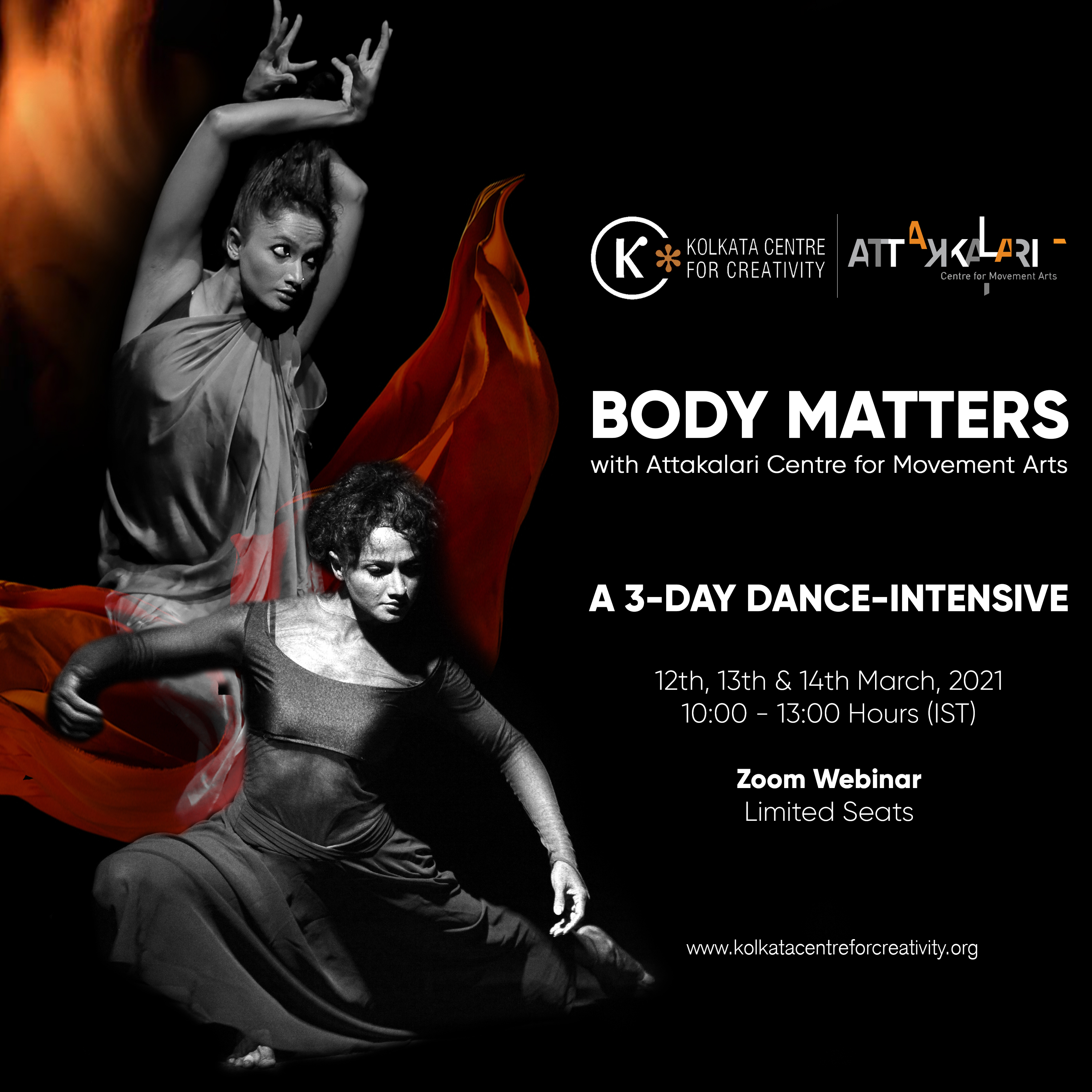 Jayachandran Palazhy
Artistic Director, Attakkalari Centre for Movement Arts
● Anindita Ghosh
Contemporary Choreographer, Faculty at Attakkalari
● Hemabharathy Palani
Certified Yoga Instructor, International Choreographer, Faculty & Rehearsal Director at
Attakkalari
● Harihara Palani
Certified Fitness & Nutrition Coach, Faculty at Attakkalari
● Sreerag C
Kalaripayattu Practitioner, Faculty at Attakkalari
REGISTER NOW