Based on a False Story Performance
'Based on a False Story' gives expression to the situation faced by people on being browbeaten by world politics. At the very outset, a clown enters the audience and shows antics to attract their attention. Just when he is about to bring all of them under his spell, another clown enters. The 2nd clown creates a disturbance in the hitherto peaceful atmosphere. After long bouts of squabbles and fights, they both agree that this has to end and decide to divide the space. But the situation becomes more disturbed after the division. The squabbling escalates over minor issues. They finally came to the decision to create a buffer space in-between their respective areas. Then comes the stumbling block of what to do with the people (audience) in the buffer zone. The state of the general people/audience in this wrangling situation is the basis of the interactive performance 'Based on a False Story'.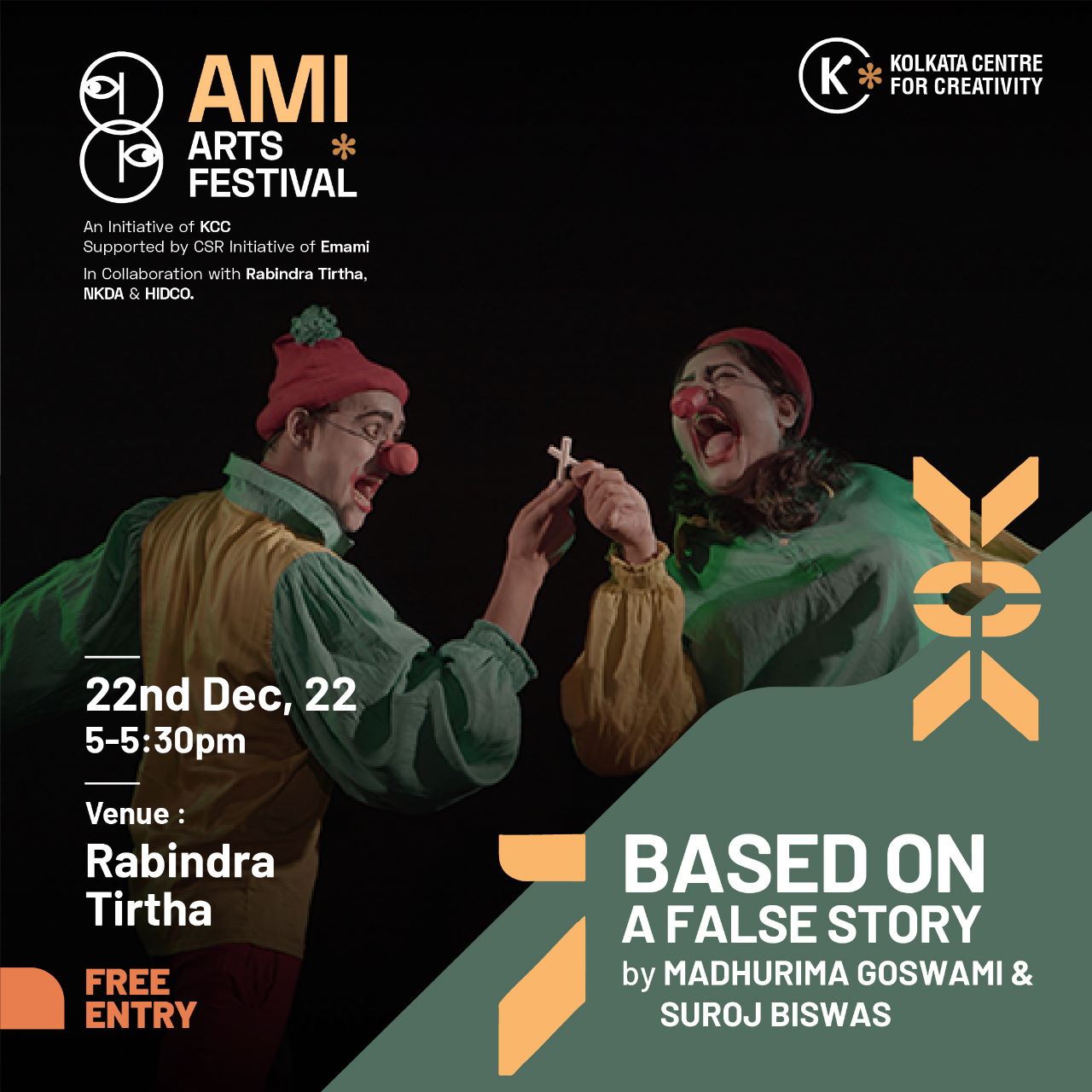 FREE ENTRY
Venue: Open-air Stage, Rabindra Tirtha
Date: 22nd December
Time: 17:00 - 17:30 hrs (IST)
About the Facilitators
Madhurima Goswami is an actor and director at Hatibagan Sangharam Theatre Group and the Indian Mime Theatre. She is the recipient of the Junior Fellowship on Mime (2022) from the Ministry of Culture, Government of India.
Suroj Biswas has trained under different departments of theatre –– from light and set design to makeup –– and has been practising Clowning for the past 4 years now. He was awarded the Young Artist scholarship by the Ministry of Culture, Government of India, in the field of mime (2019).