ARTIST TO ENTREPRENEUR 2.0 TALK 2
A series of live conversation in digitam platform with artists who started as a practitioner, but ventured into entrepreneurship in order to support practices of them and many others creating opportunities, organisations, Institutions and festivals that are making path breaking works in India in contemporary time. This program is an attempt to understand the dynamics of artistic administration refering to the journey of the artist-entrepreneurs featured in this segment.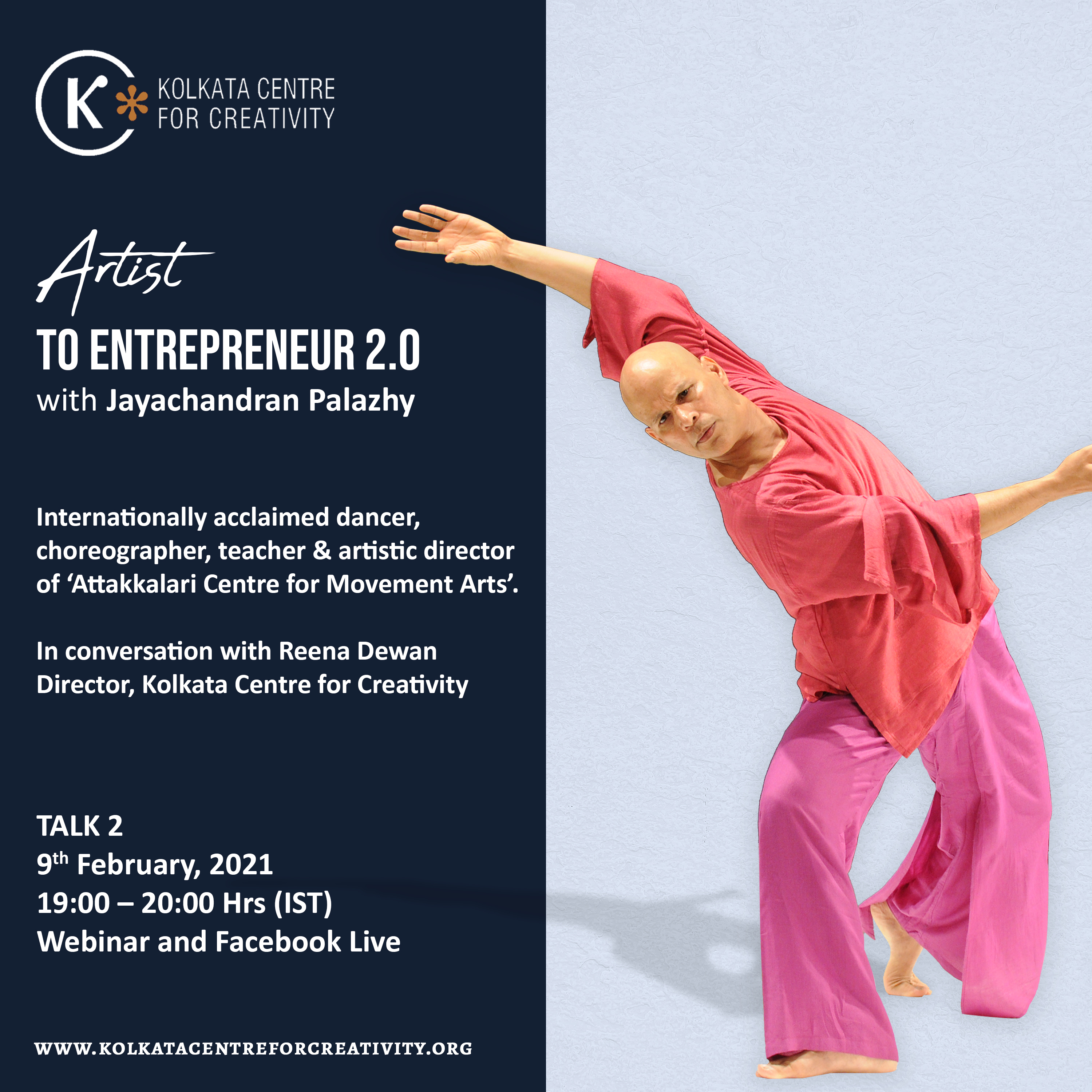 Artist: Jayachandran Palazhy 
Jayachandran Palazhy is a changemaker and a visionary leader whose work has impacted the development of contemporary dance in India in many positive ways. He is an internationally sought after dancer, choreographer, teacher and the Artistic Director of 'Attakkalari Centre for Movement Arts', Bengaluru. He has trained in India in Bharatanatyam, Kathakali, Indian folk dance forms and Kalarippayattu (martial art), and in the UK, in Contemporary dance at the London Contemporary Dance School. He has also studied Ballet, Tai Chi, Capoeira and African Dance. A gifted and innovative choreographer, Jayachandran's collaborations with international artists whose works involve digital arts and interactive technology have resulted in some very exciting multimedia dance productions of a unique genre that have received widespread critical acclaim, and toured extensively within India and internationally. His works include City Maps, , Beyond the Walls for Men, Scanned V, TransAvatar, Purushartha, Chronotopia, MeiDhwani, AadhaaraChakra – a Dancelogue and Bhinna Vinyasa.
REGISTER NOW